Delivering Distinctive Wood Look Tile in Lloydminster, AB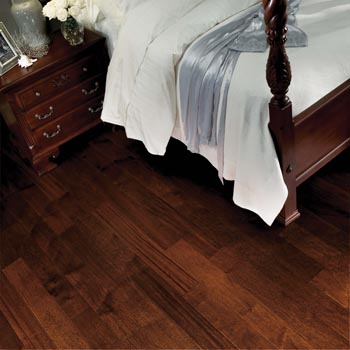 Take a look around your home. What's missing? If the answer is a strong foundation in the form of beautiful floor coverings, it's time to take a trip to Paramount Flooring. We have everything you need to achieve the personalized, sensational style that you deserve. When you're interested in an aesthetic that incorporates classic sophistication, modern manufacturing, and complete ease of use, our wood look tile in Lloydminster, AB, is the best way to start.
Though every homeowner has unique tastes, few can deny that wood is one of the most timeless, appealing, and respected materials there is when it comes to flooring. In today's busy world, however, many people simply don't have the spare time to put toward maintenance, and even those that do face limitations to their design dreams because of moisture and foot traffic concerns.
With our products, you can put all of your flooring worries behind you and still get the naturalistic beauty you desire. By installing ceramic or porcelain wood tile, you gain the best of both contemporary convenience and venerated visual value.
Making the Right Investment
The ways to incorporate our tile in your home are as limitless as the design options of the products themselves. Both porcelain and ceramic offer heating and cooling benefits, easy upkeep, and a unique look with grouted wood grain surfaces. However, each variety offers its own advantages, and it's important to choose the one that best meets your needs.
Simple Ceramic — When you want something that doesn't break the bank and lends itself to easy installation, our wood plank ceramic tile is the right answer. Since it isn't difficult to cut, you can utilize it in even the most complex projects with no need for a specialist to get involved.
Durable Porcelain — Are you concerned about water, traffic, or long-term survivability for your floors? There's no better candidate for your project than our porcelain tiles. Highly resistant to water and wear, they are ideal for areas such as kitchens, bathrooms, and basements.
One Store for Any Flooring Need
Are you ready to invest in attractive tile and would like more information? Simply give us a call or stop by our showroom where you can browse all of our porcelain and ceramic wood tile offerings with guidance and advice from our seasoned flooring professionals. They can also help you explore other ways to achieve a cohesive wood look for your home, such as our luxury vinyl flooring. No matter your flooring vision, we can help you make it a reality.

Contact us today for help realizing your home's full flooring potential. We proudly serve Lloydminster, Vermilion, Wainwright, Provost, and Bonnyville, Alberta, as well as the surrounding areas.