Waterproof Flooring in Lloydminster, AB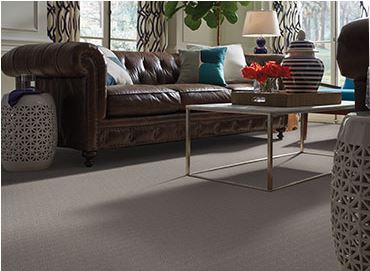 The longevity of your home is important. With all the bustle of modern life, it is easy to overlook the small stuff when it comes to preserving your home. That is why it is so important to seek out our services at our flooring showroom when you need waterproof flooring in Lloydminster, AB. Our waterproof floors protect your home while enhancing its beauty and appeal, lasting for years without the need for excessive maintenance. Best of all, we offer premium installation services that help to ensure your new floors look perfect and function exactly as they're meant to. Turn to the team with the experience needed to get the job done right.
We carry a wide variety of styles, making us the area's go-to retailer for all types of floors. Regardless of your personal tastes or styles, we have the solution you're looking for. Choose between waterproof luxury vinyl planks, waterproof vinyl flooring, and even waterproof carpet flooring. With us by your side, you'll have the confidence you need to make an investment in the beauty and longevity of your home. No one in the area dedicates themselves as thoroughly as we do to providing the best service possible in regards to helping our clients select the perfect floors for their needs.
The Importance of Waterproof Floors
Many floors claim to be resistant to water and stains, which helps to keep the maintenance and cleaning time to a minimum. However, resistance does not mean that something is waterproof. Water that spills on traditional floors can seep down deep, getting underneath the varnish and causing permanent damage to the floors that may lead to them needing to be replaced. Depending on how your home is built, the water or other liquid can seep down even further, damaging the floorboards, structure, and foundation of your home. It is of the utmost importance to keep the integrity of your home safe from water damage at all times.
With our waterproof luxury vinyl planks, carpet, and vinyl floors, you can rest easy knowing that your home is safe from the threat of water damage caused by liquid seeping through your floors. Never again will you have to watch as your beloved floors peel and buckle due to moisture swelling and causing irreparable damage. Our floors are 100% waterproof, meaning that they get the benefits of water resistance as well as an added layer of protection from more serious water damage. Easy to clean and maintain, you can't go wrong with our wide variety of floors. Even our waterproof carpet will exceed your expectations for what you thought carpet could do.
Premium Installation Services
The best way to ensure that any floors last as long as they should is to seek out professional help for installation. We are the name to trust with the installation of any of the floors we carry. Our knowledgeable installers get the job done quickly and efficiently without sacrificing quality. We have the tools and experience needed to make your waterproof flooring installation go off without a hitch.

Contact us today to learn more about how our waterproof flooring technology works. We are proud to serve Lloydminster, AB, and the surrounding area.