Luxury Vinyl Tile in Lloydminster, AB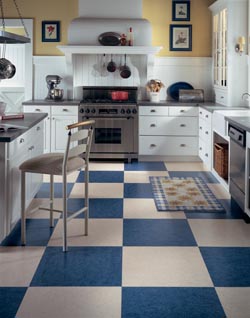 When you are looking for a variety of resilient and versatile flooring options, visit our showroom. We carry a vast inventory of different floor materials, textures, styles, and colors. Additionally, our professional staff is ready to answer any questions you have and help guide you to your perfect flooring match.
As a homeowner, you know it can take time to keep your floors in good condition. When you check out our stunning collection of LVT, you'll find a material that is stylish, practical, versatile, and strong. Invest in our resilient flooring that will last for years to come. We offer so many options for this material that you are sure to find the floors that suit your needs in looks, performance, and price.
When it comes to cost-effective, durable, and easy-to-clean materials, our luxury vinyl tile is the way to go. Today's vinyl is a completely different material than it was just a couple decades ago. Advances in manufacturing processes make this resilient flooring more versatile than ever. With different patterns, sizes, and textures, you can get luxury vinyl floor tile that mimics hardwood, stone, or any other hard floor surface. Talk to our experts about your style preferences and lifestyle so you can get the flooring that works best for your unique needs.
Your Top Choice for Resilient Flooring
Instead of purchasing a floor that may need resealing every few years, talk to our team about bringing luxury vinyl floor tile to your next remodel or renovation. This flooring resembles the look and feel of other flooring materials; however, unlike other products, vinyl tile requires just a fraction of the maintenance. Choose one that looks like marble, travertine, or another kind of stone and enjoy the beauty for a cost-effective price.
Ensure the beauty of your new floors lasts for years by trusting our staff to help you sort through your options. Many customers who come in thinking they want a different kind of flooring are often surprised about the benefits our luxury vinyl tile has to offer. One of the greatest of these benefits is its immense durability.
Each sheet, tile, or plank of vinyl is crafted to withstand heavy foot traffic, making it perfect for any room of your home. With up to three wear layers on top of the floor's surface, it is well-protected against scratches, scuffs, and dents. Furthermore, these wear layers make it more resistant to moisture, which makes cleaning a breeze. Our luxury vinyl tile installation professionals optimize the durability and longevity of your floors by using fast and efficient installation methods. This means you get the most value from your purchase.
Also Offering Luxury Vinyl Plank Flooring
Do you want the elegant look of hardwood floors throughout your home? Then browse through our selection of luxury vinyl plank flooring. Much like our luxury vinyl tile can mimic the appearance of stone or ceramic, vinyl plank can mimic the look and feel of wood floors. It's available in different colors, sizes, and grain patterns, and even has shallow grooves to make it feel like the real thing.
While natural hardwood is beautiful, it isn't right for every household. Hardwood requires regular maintenance to ensure it remains attractive and functional. Instead of investing in floors that might not be perfect for your budget, opt for floors that last for years and withstand any amount of heavy foot traffic. Luxury vinyl plank flooring is a lower-maintenance alternative to true hardwood, one that will cost less in the way of care over time.
One of the greatest advantages to our vinyl plank floors is that they don't expand or warp in humid environments. This makes it an ideal material to use in your bathroom, kitchen, or wherever else has a moisture level that's a little higher than normal.
Expert Luxury Vinyl Tile Installation Services
Enhance the appeal and long-term functionality of your floors by taking advantage of our installation services. The way your luxury vinyl tile or plank flooring is installed is critical to its durability and aesthetics. Protect your investment with the work of our certified and skilled installers. That's why we use methods we know are effective and never cut corners while working on your new floors. With the combination of our high-quality products and expert services, we know you'll get flooring you'll love.
Recruit the help of professionals with years of industry experience when you're ready to add new floors to your home. Our team specializes in luxury vinyl tile installation, making us the perfect resource for homeowners who want to ensure the looks and longevity of their new floors. Let us come to your home to ensure your investment looks great and lasts long. We have the tools and skills needed to handle both luxury vinyl tile and plank installation. In addition, our warranties are known throughout the industry for their exceptional guarantees.
Want flooring that's built to last? Contact us to install luxury vinyl tile or plank flooring in your home today. We proudly serve customers in and around Lloydminster, Vermilion, Wainwright, Provost, and Bonnyville, Alberta.