Hardwood Floors in Lloydminster, AB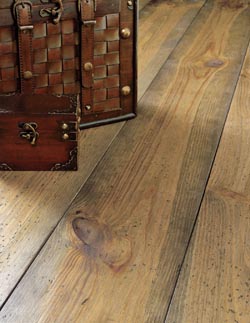 Enhance the beauty and value of your home by investing in new hardwood flooring in Lloydminster, AB. This coveted, classic flooring option has been a favorite among homeowners for centuries. Turn to our local store and showroom to discover the impressive results provided by exquisite wood planks.
Offering a Vast Selection of Hardwood Flooring
We carry one of the area's largest selections of hardwood floors, making it easy for you to find the perfect floors for a single room or the entire home. Whether you have something traditional in mind, or are interested in a more modern style, we have you covered.
Industry Leading Brands
Our local showroom only carries solid and engineered hardwood flooring from the most trusted brands in the industry. This guarantees that no matter what home flooring product or material you choose, it will continue to look great far into the future. The following are some of the respectable brands you can expect to find in our hardwood collections:
Divine
Magna
Lauzon
Kentwood
Mannington
TRC Timeless
Primco
TRC Appalachian
Antique Impressions


Is Engineered Hardwood Flooring Right for Your Home?
These innovative planks are made with multiple layers of a plywood-like material, then topped with a thin veneer of real wood, so they both look and feel like traditional hardwood. However, their unique composition means they are less likely to warp or swell in areas with high humidity. If you are interested in placing wood flooring in the basement, bathroom, or kitchen, engineered planks are the way to go.
Benefits of Stylish, Solid Hardwood Flooring
No matter what new surfacing solutions come onto the market, solid hardwood flooring remains a wise choice for even the busiest of households. The following are all benefits you can expect to take advantage of when you invest in solid wood planks:
Increases Overall Home Value
Improves Indoor Air Quality
Enhances Interior Design Schemes
Easy to Clean & Easy to Maintain
Boasts an Impressive Lifespan
Can be Refinished at a Later Date


Specializing in Hardwood Flooring Installation
Ensure the long-lasting beauty and durability of your hardwood planks by investing in a quality installation from local experts. Rely on our professionals to install your floors efficiently and correctly the first time. We are proud to back purchases made at our store with installation services performed by an in-house team. These installers have the experience and skill to complete your hardwood flooring installation in a timely manner.
Ultimate Confidence Guarantee
Rest easy knowing you are covered if you feel dissatisfied with any aspect of your new hardwood floors. All you must do is consult us within 30 days of the initial install and we'll replace the flooring with a comparable product for free.

Discover the vast selection of hardwood flooring available at our store and showroom location. Call <PHONE> before you visit to learn more about the engineered and solid wood solutions available. We proudly serve the flooring needs of Lloydminster, Vermilion, Wainwright, Provost, Bonnyville, Alberta, and beyond.