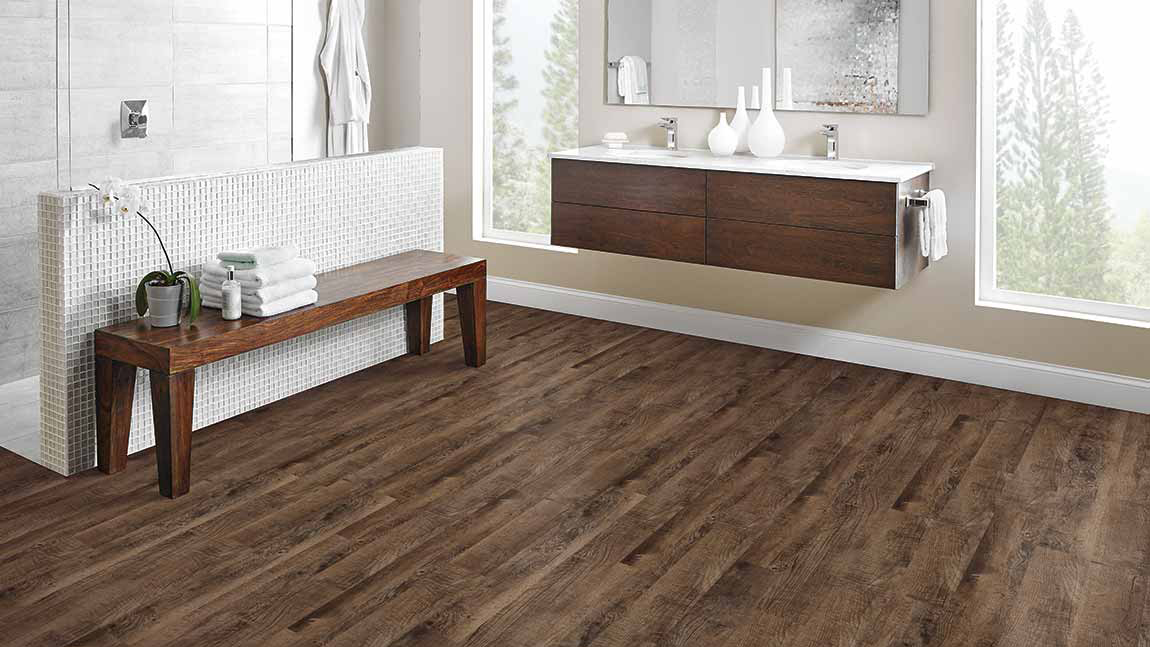 LVP flooring, or Luxury Vinyl Plank flooring, is luxury vinyl flooring that is made up of planks, as opposed to one large sheet of vinyl. LVP flooring is popular for the following reasons, as it is:
Stylish: Mimics the Look of Hardwood
Easy to Install
Waterproof
Thick: Provides Insulation
Low-Cost
Here are some more details about why LVP flooring is such a smart choice for many homeowners.
Stylish: Mimics the Look of Hardwood
The growing popularity of LVP flooring isn't just about the low cost and easy install: the floors themselves are beautiful! Some brands are so good at mimicking the look and feel of real hardwood floors, in planks of varying colors and thickness, that your friends might not believe that your LVP floors are actually luxury vinyl.
Easy to Install
As LVP floors are made up of planks that click together, as opposed to one large sheet of vinyl, they are easy for professionals to install—and some homeowners who are handy even like to tackle this project themselves. Repairs to a floor with planks (versus one large sheet that would have to be ripped up) are easier, too.
Waterproof
The fact that the majority of LVP floors on the marketplace are waterproof makes them a great addition to your home. LVP floors are perfect for the whole house, but especially kitchens, entryways, and basements, or really any room in the house that is high-traffic and prone to moisture, leaks, or spills. Another bonus of LVP floors? They're easy to clean.
Thick: Provides Insulation
LVP flooring, including EVP floors, are also a great buy because of the cushion and insulation that this type of flooring provides. Unlike cheap, glue-down vinyl floors, LVP flooring won't curl-up over time. And because of the thickness of luxury vinyl planks, there is more protection offered from your home's subfloor. If cheap vinyl is layered on a concrete subfloor, for example, the top of the floor is bound to be much colder. With LVP flooring, your feet are more cushioned—and warm!
Wait, so what's EVP then?
EVP, or Engineered Vinyl Plank, is a subset of LVF. Many brands of EVP look uncannily like hardwood floors. EVP floors are also waterproof and durable, as they are constructed in multiple layers. Also, you may have heard of LVT flooring (or Luxury Vinyl Tile flooring), too, which is another luxury vinyl flooring option on the marketplace. Unlike LVP, LVT is vinyl flooring that is designed to look like tile or stone, not plank.
Low-Cost
Last, LVP (and EVP) floors are a great choice for a family on a budget! LVP floors are not as expensive as real hardwood or tile, and, once installed, they are very durable, too.