More Stylish Than Ever
When choosing your vinyl floor, you'll want to decide between vinyl sheets, tiles or planks. Within each category, there are different wear layers, sealers and construction types. Talk with a flooring professional about your lifestyle, and they can help you choose vinyl flooring designed to withstand the amount of wear and tear that your family will dish out!
Although many vinyl floors are designed to look like hard surfaces, vinyl is constructed of a series of layers. This means it has both resiliency and cushion, making it more comfortable to walk and stand on than less forgiving surfaces.
Cleaning up your vinyl floor is a snap! Simply sweep regularly to remove dirt, debris or pesky pet fur, and mop with water. When you're looking for a deeper clean, use a cleaning solution designed for vinyl flooring. Because it's water- resistant, vinyl is perfect for kitchens and bathrooms where frequent spills are possible.
Beautifully affordable & durable!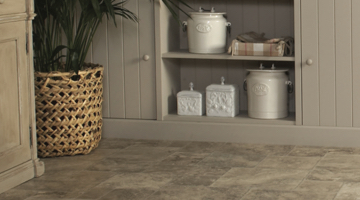 Naturcor
Inspired by nature, created for comfort, the heart of NaturcorTM lies in its unique Nature Surface System. Offering an abundance of realistic wood and stone looks, its beautiful, natural designs are rivaled only by its cushioned step, strength and durability.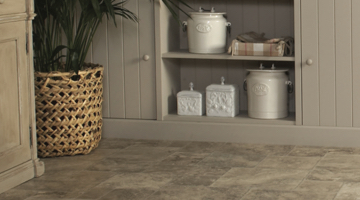 Downs
Your style is natural, your lifestyle – demanding. Only Downs® offers you beautiful, rich, natural wood and stone looks with water-resistant, long-term protection. It's the perfect choice for rooms where other surfaces won't stand up – including kitchens and baths. It's superb performance, uniquely styled.