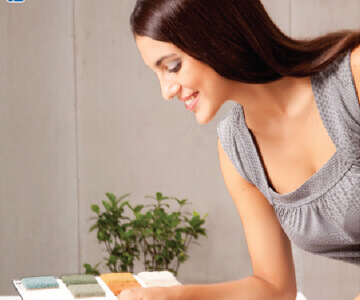 Design Tips
Designing a new look for your home can be daunting. There are so many choices, themes and colors. Some are too boring, too clean, too cluttered, too daring and just not you. Learn how to create a fresh new look that fits with your lifestyle and reflects your personality.
A Work of Art: Before you start planning the design of your room, decide whether your floor will be the art or a backdrop. While a neutral carpet or floor can make a great canvas for bold furnishings and accessories, a bright color or pattern combined with simple furniture can transform your floor into the star of your room.
Create Sunshine: Just as carpet in shades of yellow or orange can create the illusion of sunlight in an otherwise dark space, you can brighten your room with a lighter wood or laminate floor to reflect light and make it seem more spacious.
Go Wild: Add character to an otherwise neutral room with a bold accent pattern – like zebra or leopard print. Whether it's an area rug, throw pillow, chair or curtains, it's sure to get attention.
For more information on design tips or to watch our videos, go to: www.flooringamerica.com/design-tips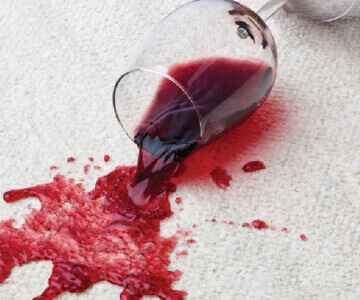 Stain Tips
The best cure for a spill is a fast response. If a spill is allowed to become a stain, it will be much more difficult to remove. There are important steps that you must use to treat a stain, hopefully before it has a chance to set in your carpet.
Apply: Wet a clean, white (not printed) paper towel with a cleaning solution. Then dampen the carpet with it. Avoid wetting the carpet through to its backing.
Blot: Absorb the excess liquid from the carpet by pressing straight down with a clean, dry, white paper towel.
Do Not Rub: Place a half-inch thick pad of clean, dry, white paper towels with a weight on top and leave overnight if necessary.
Scrape: Gently scratch the soiled area with the blunt edge of a spoon. Scrape from the outside edge of the spot toward the center.
For more information on stain tips, go to: www.flooringamerica.com/remove-a-stain